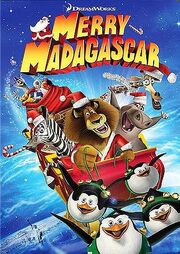 Merry Madagascar is the second Madagascar Christmas.It takes place between the first and the second Madagascar films even though it aired after the Second Madagascar film.After Santa crash lands in to Madagascar,the main characters decide to use the opputipy to go back to New York City.
The Red Night Goblin's Attack!
Edit
Failed Develivery,and Ruined Juilary
Edit
Changed of Hearts
Edit
Back in Business...and on Madagascar
Edit
Ad blocker interference detected!
Wikia is a free-to-use site that makes money from advertising. We have a modified experience for viewers using ad blockers

Wikia is not accessible if you've made further modifications. Remove the custom ad blocker rule(s) and the page will load as expected.